Medical filaments
We manufacture a range of medical filaments used as the backbone for medical cleaning devices such as the patented Pullthru Cleaning Brush. These endoscope channel cleaning brushes are also made in New Zealand but sold worldwide. It is a good example of how collaboration between manufacturers can achieve world class products for a global demand.
The high precision filaments can be made from a range of polymers to best suit a particular application. Sizes start at less than 1.0mm and we can design it to feature the characteristics (such as flexibility and shape) that you require.
These filaments are made to order.  Please contact us for more information.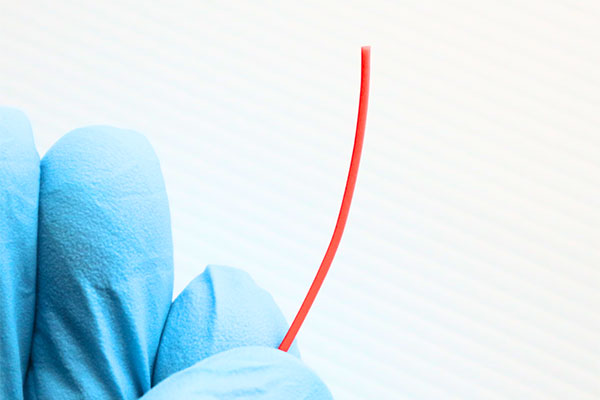 Non sterile tubes
These tubes are used for healthcare applications such as sanitizer pumps.
Can be made from a range of polymers, both polyolefins and biopolymers, to best suit the intended application.
Starting from 1.2mm diameter (OD) up to 6.0mm (OD) and cut to required length.
Made to order so that we can tailor make it to your requirements.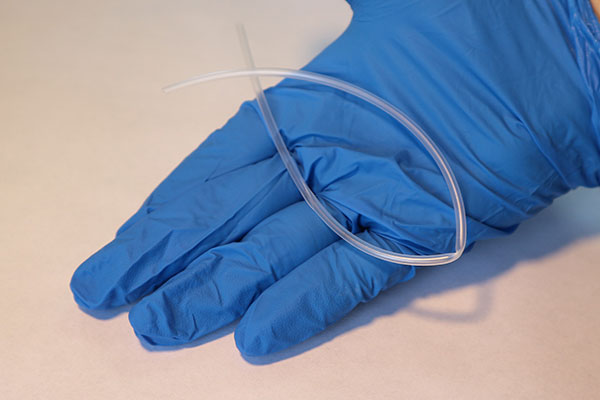 New product development
Biopolymers are not yet widely used for disposable medical equipment or accessories because used equipment is disposed of through incineration. As more research completed and innovations emerge from this research, it is becoming more feasible to make some of these parts from biopolymers even if they are destined to be single use. Benefits can be achieved from renewable inputs and lower resource demands in the manufacturing process.
We are working with research bodies such as Otago Medical Design to develop the concept further and to prototype and test potential bio solutions to replace disposable medical devices.
Please contact us for more information.