This wire is not made from biodegrable materials, but it is long lasting and recyclable. It is a Polyester/Polyamide substitute for steel wire and makes best use of plastic's best features: it is long-lasting, light weight and easy to work with. This extruded wire is designed to provide an alternative in environments where steel wire does not perform well, like coastal areas and environments with high natural sulphur.
Although it is made from plastic, it is designed to be environmentally respectful.  It is long lasting and will not breakdown to create microplastics.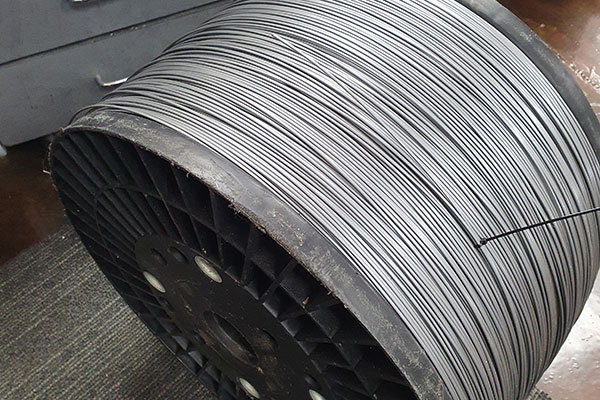 Product information
Diameter: 2.4mm diameter
Tensile strength: 100kgf
Benefits:
It looks like metal wire (the colour is silver)
UV resistant
Light weight
Thermally stable
Easy installation (it is easy to handle and not heavy to carry around like steel)
Labour saving installation (because it is light weight and easy to shape and tie)
Competitively priced compared to steel wire
Long lasting in areas of high salt (coastal) or sulphur (in NZ that would be Rotorua)
No retensioning required
Not abrasive and will not heat up so it does not cause damage to or melt film covers when used in a hothouse environment
Not corrosive (it will never rust)
Applications:
Vine and kiwifruit trellis
Other vines like passion fruit trellising
Hothouse support wire
Shade net support
Floriculture support
Other crops it is used for: berries, beans and peas.
Pricing will depend on volumes, packaging and delivery requirements. Please get in touch with our team for a quote.